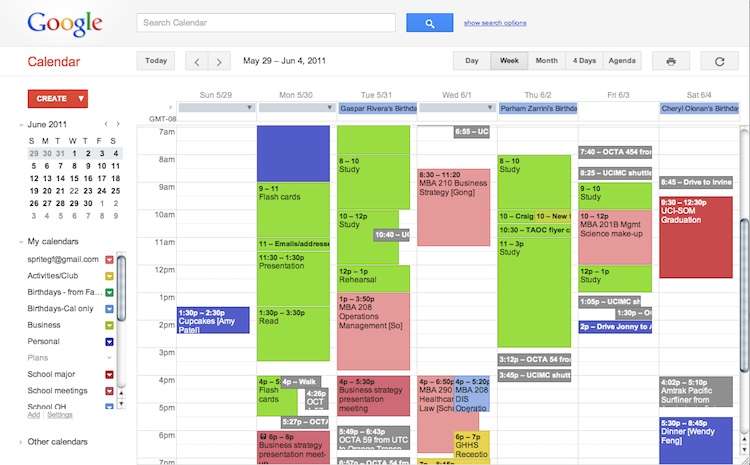 Two weeks ago, I took the USMLE Step 2 CK, yet another "step" towards full medical licensure. Studying for this exam was challenging while I juggled final exams for business school (see above), med school graduation activities for my classmates, and preparation for my sub-internships in medical school, but I managed to do it! And now I eagerly await my exam results.
Here's what I did to prepare for Step 2 CK, and the advice I would give to other med students who must suffer through this 9-hour ordeal:
1. Go through flash cards on my Android phone. I used a program called AnyMemo, which is free, and entered in questions and answers to quiz myself during downtime. Downtime includes times when I'm on the wards and nothing's going on, or while on the bus, or during lulls while in business school lectures or at conferences. I did this because I realized I needed more help remembering little factoids.
Refresh myself on all subjects by using a comprehensive text. I used a very new book, Kaplan Master the Boards by Conrad Fischer MD, and read this 4 or 5 times. He does an amazing job pointing out all the traps that appear on the exam, and all the high-yield topics that continuously. He also is great at going over the most confusing things, such as explaining the physiology of Valsalva movements and squatting. However, the psychiatry coverage was not very well-written, and while he leaves out low-yield topics like rare genetic diseases, Fitz-Hugh-Curtis Syndrome, etc., I wish I reviewed using another comprehensive text like First Aid for the USMLE Step 2 CK. I did review another text, USMLE Step 2 Secrets, which is another great comprehensive resource with a useful table of "signs/buzzwords" in the front. A few classmates told me to "memorize Step-Up To Medicine," but I found that book to have too much information. If you only have time for one book, I'd go over Dr. Fischer's book, but I strongly recommend using multiple sources to learn from because I got bored reading just one book, and each book has its own weaknesses/strengths and its own set of mnemonics.

Do tons of questions. I used primarily USMLEWorld, which, aside from their restrictive locking down of your system and their cumbersome Java software, is an excellent source of questions. I set it on Tutor mode so I wouldn't have to go back to the questions again later. I could only go through, at most, 120 questions a day on tutor mode before I burned out, because I still spent quite a bit of time reviewing each question even if I answered the question correctly. I also went through almost the entire First Aid Q&A for the USMLE Step 2 CK book, which I enjoyed b/c of the shorter explanations. Whenever I came across a question I got wrong, I typed out the facts in a Microsoft Word document and compiled like a 20- to 30-page document with all the facts I wanted to memorize. One of my friends wrote this on sticky notes, stuck them all on his mirror and his room wall so he could read them in passing, then before his exam, he stacked his sticky notes into a single pad so he could take them with him to review.

During the days leading up to the exam, I actually re-read Master the Boards and highlighted all the factoids I forgot in a different highlight color. And each time I re-read, I would only read the color I highlighted last time, to make things go faster. I didn't bother re-reviewing the concepts I already knew.

The afternoon and evening before the exam, I forced myself to stop studying. I went out, wandered around malls and bookstores, and cleaned my room. I'm glad I did this, because it made me relax and allowed myself to have a full 8 hours of sleep the night prior to the exam.

I forced myself to have breaks approximately 1 day out of the week. Some people force themselves to have breaks after 5pm or so each day, so they can relax their mind and allow themselves to unwind before they slept. Relaxing means doing something brainless, like watching TV, exercise, cleaning the room, etc. not studying for another class or completing a stressful extracurricular project. I wish I had done an evening relaxation ritual because I found myself unable to sleep nearly every night the two weeks prior to my exam.
Other people did things like subject-specific testing. Some would study just OB/GYN, say, for 1 day, then do maybe 50 practice questions on it. Then the next day, they'd switch to another subject. There are many ways to tackle these subjects.
On the day of the exam, make sure you bring two or three chilled cans of coffee, gum, water, fruit, and plenty to eat. Bring a jacket and wear long pants, since they may make the room colder than Antarctica. Bring your own earplugs; during my testing, jackhammers went off at a nearby construction site, and the person next to me drove me nuts because their exam — they took a different exam than the USMLE — was banging on the keyboard writing an essay. Not fun. They give you 45 minutes of break time, but I believe I gained an extra 10-15 minutes of break because I pretty much skipped their tutorial. Between every 2 44-question block, I took a 10- to 15-minute break, which was ample time to log out, check with security, grab another coffee from my locker, drink it, go to the restroom, come back, and log back in with their security watchdog.
Save your Step 2 CK books for use with studying Step 3. (You'll notice Master the Boards for Step 3 is very, very similar to Step 2 CK, so you can use your existing highlights, notes, and doodles for Step 3 preparation.)
I also made sure I had things to look forward to afterwards. The other third-year med students had an end-of-rotation party — an 80's night with a live cover band in Long Beach — and I had a blast. :)