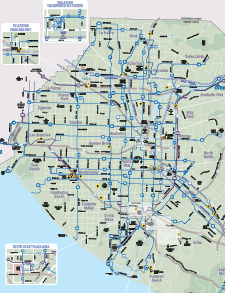 The financial "doomsday scenario" now has a deadline: June 2010.
OCTA just posted a dedicated section of their site outlining their cuts and explaining the budget situation. They have a list of 59 routes that they say they may curtail service on or are considering for outright elimination. Let me break it down for you. I modified their system map with these cuts (click on the image to the left; 400 kb PNG file). A summary of potential cuts:
59 bus routes may be cut, along with...
All 24-hour service
All "community bus" service
Nearly all community shuttles
Nearly all intra- and inter-county express buses
Santa Ana, for example, will find a lot of their bus service cut, leaving behind a skeleton of local service for the transit-dependent.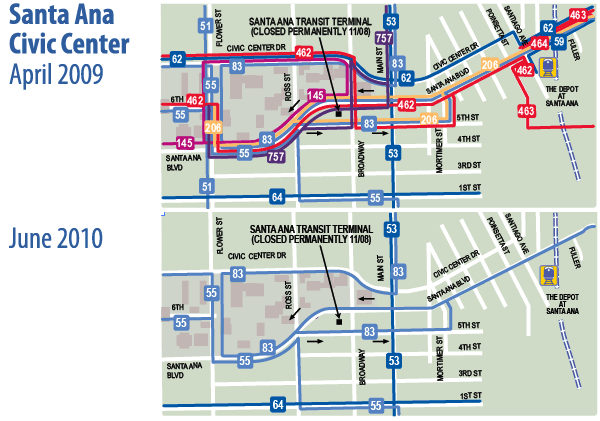 It's now impossible to get to the airport: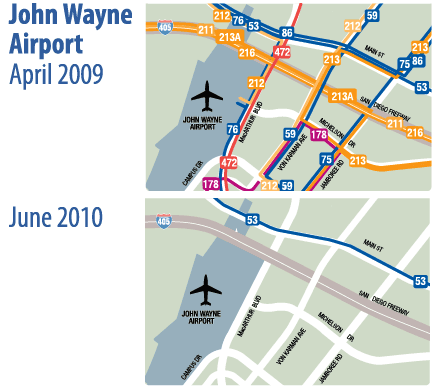 But I think, worst of all, it's now impossible to get to and from UC Irvine. OCTA may eliminate lines 59, 79, 175, 178 (along with 213 and 473), stranding students, faculty, employees, and, well, making the UC Irvine U-pass useless.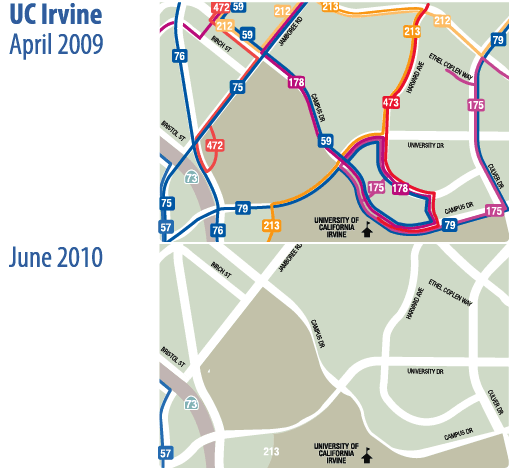 Of course, that's my interpretation of what OCTA posted. I've pasted the summary from OCTA's page. Got any thoughts? Make sure you send your comments to them! read more→